Services
Here at F. White Electrical we offer a wide range of electrical services for Industrial and Commercial customers.
Electrical
Medium / High Voltage
Low Voltage Systems
Stand-by, Back-up & Clean Power
Lightning Protection
BMS & Control Systems
Internal / External Emergency Lighting Systems
Specialist & Feature Lighting Systems
Power to Mechanical Plant Systems
UPS Systems
Data & Technology
Structural Cabling
Networking
Fibre Optic Systems
Multicore Systems
Cabinets & Accessories
System Certification
Telephone Systems
Wireless Technology
Low Voltage
Fire Alarm Systems
Gas Detection Systems
Public Address
Critical Call Systems
TV & Satellite Systems
Security Systems
Intruder Alarm Systems
CCTV
Access Control
Automation
We are members of the Electrical Contractors Safety & Standards Association (ECSSA) and are Safe Electric Registered Electrical Contractors
In the interests of safety you need to get a Completion Certificate for any electrical work being carried out in your home.
A Registered Electrical Contractor will give you a Completion Certificate, is fully insured, competent and compliant with the rules.
Contact us now to discuss your electrical project and to see how we can help!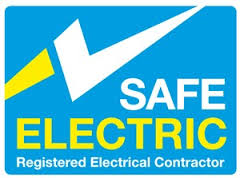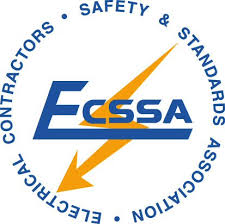 Contact Us
We are located in Ballymahon, Co. Longford but operate nationwide.
Address: 40 Main Street, Ballymahon, Co. Longford
Phone:  090 645 2785 or 087 644 1023 (Fenton)
Business Hours: 8am-5pm Mon-Fri